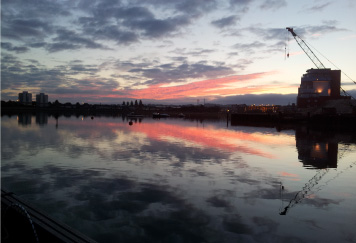 View or download a record from our most recent meeting.
Meetings
Contact form
Use our online form for membership enquiries or to highlight any issues.
Home
About Poole Harbour Association.

Parking Permits for Slip Way
and Whittles Way - 2016
The permits for all day parking in the 'Ways' will be available to individuals on proof of moorings in Holes Bay. Applications should be made by email via our
Contact page
.
Poole Harbour Bridges
Opening Times
Bridge Lifting Sequence

After the first bridge lift, the second bridge will open asap. The first bridge will open again if required for returning vessels.

Bridge opens at half past the hour at WEEKENDS
(05:30-23:30)
05:30 – 14:30 Twin Sails opens first, Poole Bridge opens
approx 15 mins later
15:30-23:30 Poole Bridge opens first, Twin Sails opens approx 15 mins later

WEEKDAYS – as above with these exceptions:
NO LIFTS AT THE FOLLOWING TIMES:
08:30, 13:30, 17:30, 20:30
European Maritime Day May 2017
Poole has been chosen to host this important international maritime event. Although the event is some time away planning has already begun. PHA fully supports the festival and intends to be actively involved in this exciting opportunity for the town of Poole. Members have already attended workshops.
PHA Meeting:
Poole Boat Show:
PHA Meeting
Poole Quay Fireworks:

Bournemouth Air Show:
PHA Meeting:

1 Jan - 30 Jun
1 Jul - 31 Dec

Catch and release only
1 Bass per fisherman, per day

Minimum Size: 42cms / 16¾ in
Fishing for Bass new restrictions:
17 May 2016
20 - 22 May 2016
19 July 2016
21/28 July 2016, 10pm
(Every Thursday in August)
18 - 21 August 2016
20 September 2016
Extension of Poole Harbour Protected Status (SPA)
Our members are eligible for a 10% discount on all Smith & Allan
online orders. Simply use the discount code: PHA at checkout to receive
your discount. Visit:
www.smithandallan.com
PHA member exclusive offer